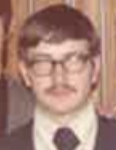 Perrysville, Ind. - Greg A. Clawson, 60, of Perrysville, passed away at 4:49 p.m. CDT Monday, June 6, 2016 at Presence United Samaritans Medical Center in Danville, Illinois.

He was born September 13, 1955 in Danville, Illinois the son of Arthur L. and Deletia (Vanderwalt) Clawson.

Greg married Jane Crowder on July 12, 1975 at the Perrysville United Methodist Church. She survives.

Other survivors include one son, Jonathan (Sondra) Clawson of Attica, Indiana; one daughter, Alisha Clawson of Covington, Indiana; two grandchildren, Taylor and Garrett; his father, Arthur L. Clawson of Covington, Indiana and his special friend, Phyllis Willis; one sister, Alice (Phil) Benson of Lafayette, Indiana and several aunts, uncles, nieces, nephews and cousins.

Greg was preceded in death by his mother, Deletia and maternal and paternal grandparents.

Greg was a farmer. He was a 1973 graduate of Covington High School and a 1975 graduate of Purdue University earning a associates degree in animal science and agriculture management. He enjoyed raising livestock, antiquing, restoring old homes, auctions, watching Purdue sports and farming.

Funeral services: 4 p.m. EDT Saturday, June 11, 2016 at DeVerter Funeral Home in Cayuga, Indiana; Officiating: Pastor Keith Klossner; Burial: Coal Creek Cemetery south of Covington, Indiana; Visitation: 1 p.m. EDT Saturday, June 11, 2016 until time of services at the funeral home. Contributions may be made to the Perrysville Volunteer Fire Department. Condolences: www.deverterfuneralhome.com.