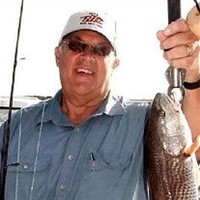 August Battles, 1946 - 2015.
August "Gus" H. Battles, of Ocala, Florida, 69 years old, passed away in Ocala, FL on Tuesday, October 13, 2015. He was born on January 29, 1946 in Mishawaka, Indiana; son to the late Woodrow and Bertha (Vandewalle) Battles. He graduated from St. Joseph High School, South Bend, IN in 1964 and Purdue University College of Veterinary Medicine, West Lafayette, IN in 1970. He pursued a post doctoral fellowship in laboratory animal medicine and a Master's of Physiological Science from the College of Medicine at the University of Florida in 1986 and was received Diplomat of American College of Laboratory Animal Medicine. He finished his career with twelve years at University of Florida, which he enjoyed very much.
He was also preceded in death by his daughter Jennie Irene Battles and his brother-in-law Mike Fisher. Gus is survived by his beloved wife of 47 years, Susan Jay Battles of Ocala, FL; children, Julie Hansen and husband David of Ballston Spa, NY, Andrea Hansen and husband Greg of Canton, Michigan , Sara Conroy and her husband John of Frankfort, IL, Elizabeth McGovern and husband Ryan of Lemont, Illinois and Joseph Battles and his wife MaryKate of Frederick, MD; grandchildren Grace, Ethan, Kylar, Kaitlyn, Brendan and Charles; siblings Alan Battles and his wife Jan of Illinois, Robert Battles of Tennessee, John Battles and his wife Phyllis of Minnesota, Richard Battles and his wife Marsha of Minnesota and Mary Wieging and her husband Jack of Indiana, Sylvia Fisher of Michigan and sister-in-law Linda Tetzlaff and her husband Don of Indiana and many, many close nieces and nephews.
A mass will be held at Blessed Trinity Catholic Church, 5 SE 17th Street, Ocala, FL 34471 on Wednesday, October 21, 2015 at 11:30AM. Graveside services will be at Southlawn Cemetery, 61300 U.S. 31 South, South Bend, IN 46614 on Friday, October 23, 2015 at 11:30AM.
Memorial contributions may be made to Hospice of Marion County - http://www.hospiceof marion.com/donations.html,
Children's Miracle Network at University of Florida - http://donate.giving.ufhealth.org/cmngeneral,
Purdue University - College of Veterinarian Medicine - http://vet.purdue.edu/giving/
Arrangements are under the care of Hiers-Baxley Funeral Services, TimberRidge Chapel, 9695 SW 110th St. Ocala, FL 34481. Condolences may be expressed at www.hiers-baxley.com.