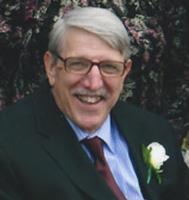 Charles Dwight Minnemeyer, 70, of Bloomington, passed away on Saturday, January 30, 2016 at his residence.
Charles was born September 27, 1945 in Monroe County, the son of the late Hollis and Fern (Chitwood) Minnemeyer. Charles graduated from Bloomington High School and received a BS in entomology from Purdue University in 1966. After serving in the US Army, he completed a MS in entomology from Colorado State University.
Charlie pledged the Stellar Brothers Co-op House in the Fall of 1962 and lived there two year. In his Junior and Senior years, he helped start the Sherman House Co-op. Charlie was known by his house brothers to be gregarious and full of life. He had a big Honda motorcycle at Purdue, and the motorcycle was stolen one morning at Purdue. It was very upsetting to him, and anytime he heard a motorcycle while walking around campus, he would always turn and look to see if it was his. He never recovered it.
Charles married Deborah (Clark) Minnemeyer on May 19, 1973. Charles was employed by the US Forest Service as an entomologist until he retired in 1986. His research concentrated on the spruce beetle in the forests of the Rocky Mountains. After moving back to IN, he devoted his time to volunteering in local community events, coaching youth sports, and moonlighting as a civil war historian. He enjoyed restoring baseball mitts, watching horse racing, and swimming.
Charlie was working for the US Forest Service in Colorado when a tree fell and caused him to be paralyzed from the waist down. Despite being paraplegic he went on to have a successful career and even flew his own plane. When he retired he moved back to Indiana and lived in a house built especially for him west of Bloomington where he grew up.
He is survived by his wife, Deborah Minnemeyer of Bloomington; son Chas Minnemeyer and his wife Jenny of Frankfort, IL; son Grant Minnemeyer and wife Colleen of Spencer; and grandson Miles. He was preceded in death by his brother Michael Minnemeyer.
An intimate memorial service will be held at a later date. Chandler Funeral Home in Ellettsville is assisting with arrangements. Visit chandlerfh.com to share condolences, memories and more with Charles' family. In lieu of flowers, donations may be made to the Owen County Humane Society, 2014 Romona Rd, Spencer, IN 47460, where he adopted his friend and companion Cammie.