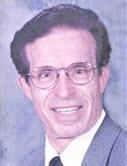 Noblesville - Rex Jay Warner, 77, of Noblesville, passed away on Saturday, December 21, 2019 at St. Vincent Hospital in Indianapolis. He was born on July 23, 1942 to the late L.V. and Ruth (Norris) Warner in Warsaw, Indiana.
Rex worked for 30 years as the Youth Development Specialist at the Purdue State Extension Office for 4H. After retiring, he was the Children's and Outreach Pastor at Victory Christian Center in West Lafayette. Upon his second retirement, he moved to Noblesville where he has spent the past 13 years. Rex was known for his sense of humor, his willingness to help his neighbors, and his love of the outdoors. And most of all, he loved his family.
He is survived by his wife, Nell Warner; daughters, Bonita (David) Smith, Debra (Roy Tamura) Warner, and Angela (Brad) Allen; grandchildren, Rachel (Sean) Fischer, Dan Smith, Alexis Allen, Bradan Allen, Olivia Allen, Anna Tamura, Grace Tamura; great-grandson, Isaac Fischer; brothers, Jack (Flora) Warner and Paul (Ruth) Warner.
Services will be held at 2:00 pm on Friday, December 27, 2019 at Randall & Roberts Funeral Center, 1685 Westfield Road in Noblesville, with Pastors Don and Karen Robinson officiating. Visitation will be from 1:00 pm to the time of the service at the funeral home.
Memorial contributions may be made to Indiana 4-H Foundation, Agricultural Administration Building, 615 West State Street, West Lafayette, IN 47907
Published in the Journal & Courier from Dec. 21 to Dec. 24, 2019