Hail, hail to old Purdue. All hail to our old gold and black! Hail, hail to old Purdue! Our friendship may she never lack!!!
Our Stellar Brothers house at 214 Marstellar Street is long gone, and our memories of our Stellar Brothers days may have faded a little. We don't have a Stellar Brothers house to visit at Homecoming and most of us rarely talk with other Stellar Brothers. We likely don't even know where other Stellar Brothers are living or what they ended up doing.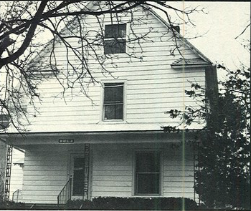 The purpose of this web site is to help you learn about what has happened to your Stellar Brothers, and perhaps encourage you to pick up the phone to call or send an email to friends from our college days. In addition the web site will help us coordinate and announce a future gathering of Stellar Brothers at some point in the not too distant future.
First things first....join the web site!!!
ANNOUNCEMENTS
Sept 22, 2018 is a GO for next Stellar Brothers Reunion
Thirty-four people took the reunion date survey. Nearly 30 people indicated they plan to attend the Sept 22 reunion. So....it is a GO! The next Stellar Brothers reunion is the weekend of September 22, 2018, which is homecoming weekend.
If you are travelling -- because it is homecoming weekend -- getting a reasonably priced hotel will be a challenge. And the longer you wait the harder it will be....so don't wait too long.
Reunion details and specifics will come later.
Pictures from the Epic 2016 Stellar Brothers Reunion!
Beautiful weather, great stories, tasty food, enduring friendships, a big turnout, and a Purdue football victory were are part of a fabulous 2016 Steller Brothers reunion. Click here for reunion pictures and click here for the summary of the house meeting. And if you have pictures, be sure to upload them to the web site....use the "Photo Gallery" menu item.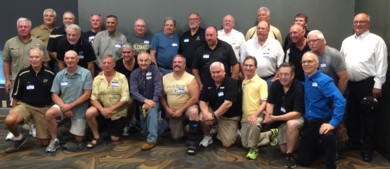 Stellar Brothers Reunion Update – Sept 13, 2016
Our historic September 24, 2016 Stellar Brothers reunion is only days away! Below are the latest updates from the Planning Committee.
1. REUNION SCHEDULE
Friday, September 23, 2016
No events scheduled. Some out-of-towners are staying at Motel 6 Friday night
Saturday, September 24, 2016
7:00am-9:00am Breakfast at Cracker Barrel across street from Motel 6
9:30am-1:00pm Pregame tailgate at Stewart Center Room 278
12:00pm-3:00pm Purdue v. Nevada football game
3:00pm-4:30pm Group walking tour of campus
5:00pm-6:00pm Prewett Happy Hour & Setup
6:00pm-7:00pm House Meeting (Agenda below)
7:00pm-9:00pm Prewett Party continues
9:00pm-9:30pm Last Call & Cleanup
Address of Prewett's house for Post Game Party
John & Debbie Prewett
4514 Sugar Maple Dr.
Lafayette, IN 47905 (near Hwy 26 & I-65)
Notes: Parking is scarce on Prewett's street…carpooling encouraged.
Please bring a couple of chairs to Prewett's house if easy to do.
Sunday, September 25, 2016
No events scheduled. Breakfast around 8am at Cracker Barrel across street from Motel 6
2. EVENT COSTS
Pregame Tailgate $16 per person
Football Ticket $25 per person
Postgame Food $15 per person
***Please pay at the reunion with cash or a check (payable to Doug Lemmon) to cover the events you attend.
3. FOOD MENUS
Pregame Tailgate Menu (Catered by Purdue Memorial Union)
Burgers & Pulled Pork BBQ
Baked Beans and Mac & Cheese
Brownies & Blondies
Ice Tea and Cash Bar for Beer, Wine, Soft drinks
Postgame Menu
Grilled Pork Loin Sandwiches (via Doug Moore)
Potato Salad & Cole Slaw
Chips & veggies
4. HOUSE MEETING AGENDA
1. Future Reunions?
2. Find missing Stellar Brothers
3. Stellar Brothers Web Site
4. Missing Stellar Brothers Photo Album & Adding pictures to web site
5. Remembrance
6. Round Table – Life Updates
7. Line Up!!!
8. Awards
5. CONTACT INFO
If you have questions or need help the day of the reunion, please contact any member of the planning committee:
Kevin Barker email: kbarker@tbtube.com cell: 219-616-5163
Joe Ely email: joeely618@gmail.com cell: 765-532-7300
Don Haberlin email: don.haberlin@gmail.com cell: 765-894-6241
John Huseman email: jhuseman52@gmail.com cell: 260-414-8439
Doug Lemmon email: doug_lemmon@hotmail.com cell: 202-439-2586
1977-78 Photo Album Found!
The Stellar Brothers 1977-78 Photo Album is now available for your viewing pleasure! Steve Wogoman saved this photo album many, many years ago. Doug Lemmon has scanned it and added it to our Stellar Brothers Photo Album collection. Check it out!
Stellar Brothers Photo Albums
With special thanks to John Prewett, there are four Stellar Brothers Photo Albums that have survived from our college days. To see them, click the "Stellar Bros PhotoAlbum" link on the left menu bar. Prepare yourself to see pictures from 45 years ago!!!
Calling All Stellar Brothers
You likely have not thought about your Stellar Brothers house mates in a long time. That is a small crime as some of the best friends in your entire life were made while at Stellar Brothers. Time to join the web site to find out what time has done to your house brothers. Please join the web site!